Storm Song, by Chris Farren
from the album Nikki's Brother: A Benefit Compilation
I contributed a song to a benefit comp, check it out and donate. More information about Nikki and her brother here: http://www.gofundme.com/81hef8
Chris Farren of Fake Problems recently taped a Space Jam Session. Check out a performance of "Grand Finale" below after the jump.
(via fakeproblems)
--::--:: ANTARCTIGO VESPUCCI - SOULMATE STUFF ::--::--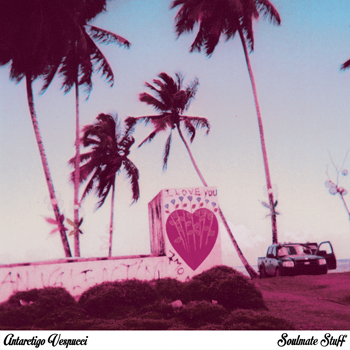 You can now download Antarctigo Vespucci - Soulmate Stuff for FREE at Quote Unquote Records. A/V is a band-type recording project-ish thingy I started with one of my greatest most talented friends Jeff Rosenstock (Bomb The Music Industry!). The record is a whole bunch of fun, Weezery, Rentals-ish, summer jams. Members of The Gaslight Anthem, Laura Stevenson and Latterman played on it, too. It was so much fun to make and I hope you enjoy listening to it.
If you're into it, come see us play our first show April 26th at Shea Stadium in Brooklyn. Also performing are Chris Gethard (Broad City, The Chris Gethard Show), Mikey Erg (The Ergs, everything) and YJY (fun surfy fuzzy music)!
Oh and you can get the record on vinyl right here: http://reallyrecords.bigcartel.com/product/antarctigo-vespucci-soulmate-stuff
THANKS
-chris farren
Antarctigo Vespucci goes for all-out fuzz on Soulmate Stuff
Having put Bomb The Music Industry! to bed earlier this year, band mastermind Jeff Rosenstock left himself with little time to rest. When Fake Problems' vocalist and Smith Family t-shirt creator Chris Farren visited Rosenstock in New York, the pair quickly took to launching a podcast about Lost and
You can now stream the entire Antarctigo Vespucci record "Soulmate Stuff" over at The AV Club! 
And if you're in NYC (or very wealthy and want to fly to NYC), come see us play our first (last? only?) show on April 26th at Shea Stadium - with Chris Gethard, Mikey Erg and YJY. 
RSVP: https://www.facebook.com/events/303282523154909/?fref=ts
Pre-Order "Soulmate Stuff" on Vinyl: http://reallyrecords.bigcartel.com/product/antarctigo-vespucci-soulmate-stuff